Skip to main content
Skip to footer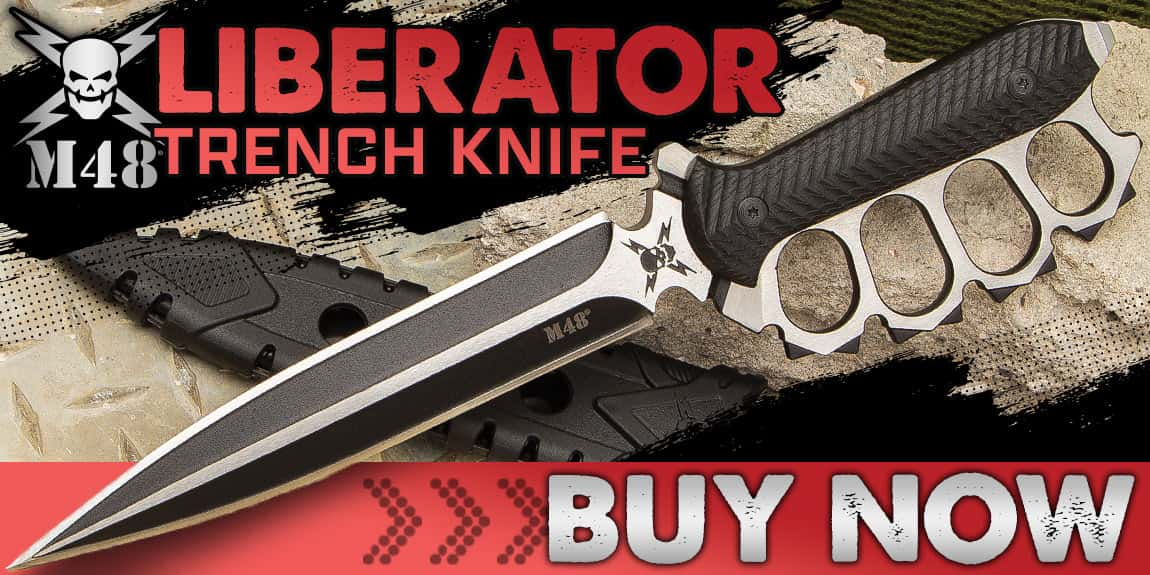 TRENCH KNIVES
The best of both worlds, Trench Knives are what you get when you combine our brass knuckles with our knives! These sharp blades incorporate the punching power and hand protection of a knuckle duster into the handle. Get yourself one of these awesome combat knives today!
The trench knife, also known as a knuckle knife, was invented for close-quarters combat during WWI, when fighting primarily took place in trenches. These knives redefined trench warfare, and continue to hold a place in enthusiasts' hearts today. The distinguishing feature of this knife is the knuckle guard, intended to protect the fingers and add force to a strike during hand-to-hand combat. BUDK.com offers a selection of trench knives including, 1918 replicas, folding trench knives, cold steel blades and more.
---
TRENCH KNIVES FAQS
Where did trench knives come from?


Trench knives, also called knuckle knives, were created to use in close quarters combat, during W.W.I, when the fighting was taking places primarily in the trenches.

What made the trench knife useful during W.W.I.


What made the trench knives so effective in W.W.I trench warfare was that they could be quickly and easily maneuvered in tight spaces. Also, they were a silent weapon that could be used to take out sentries without raising the alarm a gunshot would.

What is the point of that brass knuckle looking handle on a trench knife?


The "knuckle duster" handguard on a trench knife is designed to protect the fingers during hand-to-hand combat.
---
Top Customer Reviews
-->
Call Us: +1 (800) 630-2835
'; observer.unobserve(entry.target); } }); }); const content = document.getElementById("social-content"); observer.observe(content);