Skip to main content
Skip to footer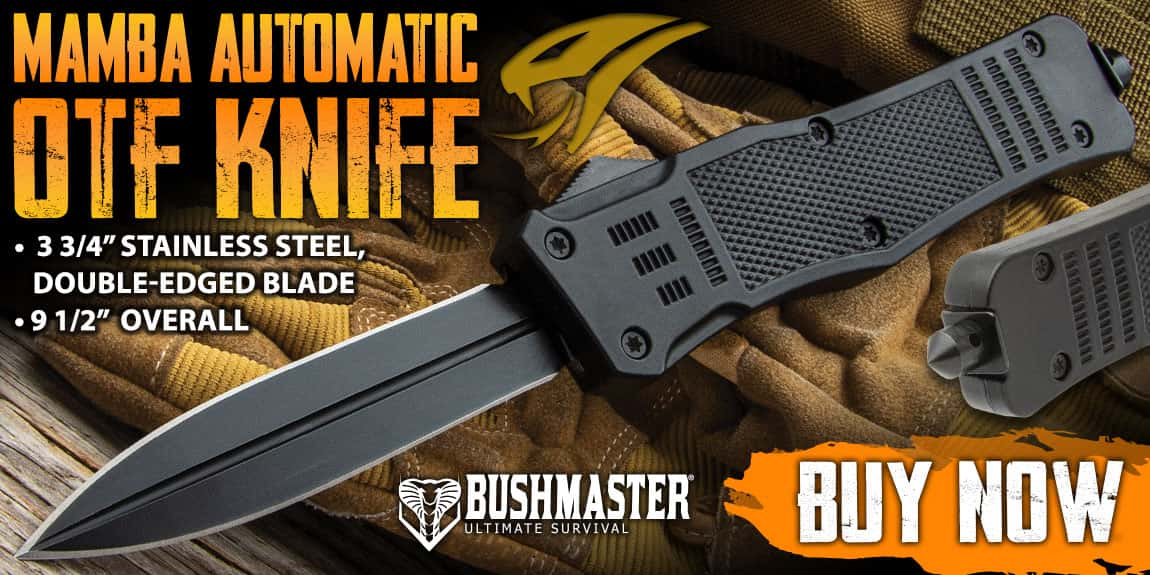 OTF KNIVES
Check out our huge selection of OTF Knives for sale at extraordinary prices! These out-the-front opening blades deploy fast with spring-assisted switches and buttons or a manual thumb slide. With a wide variety of colors, styles, and price points, you are sure to find the perfect knife for sale. Whether you are looking for a functional everyday carry knife or a collectible showpiece, we have the OTF knife for you.
Schrade Extreme Out The Front Assisted Open Pocket Knife Series
Like expensive (and illegal) automatics, this Schrade Extreme Out The Front (OTF) knife fires the blade out the front at rocket speed, giving you a powerful assisted-opening knife at an unbeatable price point.
The closest you'll get to a legal switchblade, our OTF pocket knives fire out razor sharp, spear-point blades at lightning speed, giving impressive results for minimal work. Also known as Out the Front knives, our selection provides the quickest possible one-handed access to your blade when you need it most, both in your everyday tasks and your next emergency. With a variety of styles and features to choose from, like serrated blades, double-action knives and built-in pocket clips, BUDK.com offers the very best OTF knives available.
---
OTF KNIVES FAQS
What's an OTF knife?


An OTF knife is a pocket knife where the blade comes straight out of the front of the handle instead of from the side.

Is an OTF an automatic opening knife?


No. An OTF can be a manual sliding, spring-assisted and gravity, as well as, automatic opening.

What's a manual sliding OTF knife?


A manual sliding OTF knife has a button that's slid along the length of the handle to deploy the blade. Think of a utility knife, also called a box-cutter.

What's the benefit of having an OTF knife?


An OTF knife provides the quickest possible, one-handed access to your blade when you need it the most.
---
Top Customer Reviews
-->
Call Us: +1 (800) 630-2835
'; observer.unobserve(entry.target); } }); }); const content = document.getElementById("social-content"); observer.observe(content);